Start Your Apartment Search Today!
Karen Wells Today Apartment Locator
Step 1: Fill out Apartment Data Form
A computerized apt list will be emailed to you. Move-in Specials – Fast & Free Service!
Step 2: Write "Karen Wells Today Apartment Locator" on Rental Application and Guest Cards.
Both are so important in today's apt market for Today Apartment Locator to get credit.
Step 3: Rental Rebate/Gift Card. Ask for details  : )
Start Your Apartment Search Today!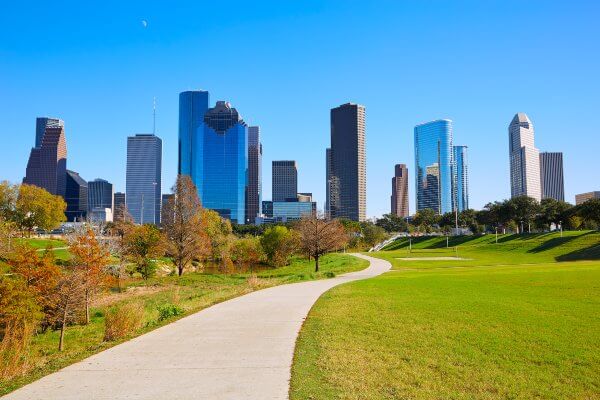 Houston, TX Apartments
Houston is known as America's Space City, thanks to the Lyndon B. Johnson Space Center which is located nearby. The first word that was ever uttered on the moon was "Houston", and was spoken by Neil Armstrong as he contacted NASA back on earth. Houston is also commonly known as the Bayou City, especially among many locals in the city. Houston is also commonly referred to as Magnolia City, Clutch City and H-Town.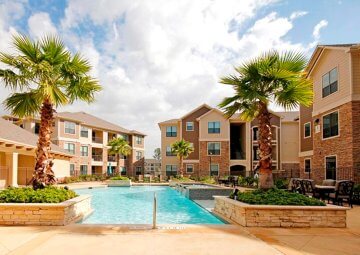 Tomball – Texas Apartments
Beautiful Tomball is part of the Houston Metropolitan area. Near Spring, Texas, and only about fifteen minutes drive. Ten miles from The Woodlands and less than 45 minutes to Downtown Houston. One, two, and three-bedroom Apartment Homes are available, Washer / Dryer, State of the Art Fitness Centers, Pet friendly and so much more. There are many things to Do :
•Play a round of golf.
•Shop away for antiques and clothing. …
•Don't miss out on the historic Train Depot.
•Visit the beautiful parks.
•Tomball Museum Center.
•Pick your own fresh fruit at the local Orchard.
Jersey Village, Texas Apartments
Jersey Village offers multiple apartment communities with granite counter tops, garages, pools, custom cabinets, and wood flooring just a few of the amenities that are offered. Jersey village is for those who are looking to be closer to 290 and the Sam Houston Tollway which give easy access to Downtown Houston. With a variety of recreational activities this area is pack with things your family can do. The Jersey Meadow Golf Course is a beautiful 18-hole golf course across 1,236 acres. Sam Houston Race Park has live racing, concerts and other events. There are public parks such as Clark W. Henry Park, Bear Creek Pioneers Park and Bane Park are nearby.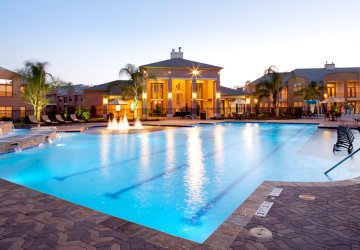 Vintage Park, Texas Apartments
Vintage Park area is home to many luxury's apartments near HP, Willowbrook Mall, St. Luke's Hospital and the master planned lifestyle Vintage Park shopping center consisting of sixteen buildings with the Plaza at the center. Special attention has been given to details with Mediterranean architecture. Hand-laid pavers, stone columns, clay tile roofs, mosaic ornamental pieces, and hand-painted murals. Also nearby is the Kickerillo-Mischer Preserve is an 80-acre property featuring Marshall Lake, paved roads, 1.7 miles of paved trails, three fishing piers, several unpaved natural areas, a canoe launch, restrooms, a covered picnic area, a fire ring.
The Galleria, Texas Apartments
Even greater tourism numbers and a much larger interest by retailers and designers has been sparked by a recent boom in retail. Retailers and designers are more excited than ever to purchase space in this mighty shopping complex. The number of stores and their locations are factors which change consistently, because of the rising rental costs within the Galleria. Although the number of stores is always changing, the average number of stores in the Galleria at any one time is around 375. There are many different upscale designers and boutiques who call the Galleria their home, including Ala Moda, Carroll Paris, Brass Boot, De Gala, Obecca, Grazia, Sara Lasier, Velleriano and many more.
Midtown, TX Apartments
Midtown Houston, Texas is a district area which can be found just south of Downtown Houston Texas, bordering the Montrose Area as well as the United States Highway 59. Midtown was the second residential neighborhood that was created in Houston, after settling Allen's Landing. This area experienced a great amount of growth throughout the 1940s, but this explosive growth eventually declined in the 1980s. Midtown is the only district within Texas to ever experience a negative growth between the years of 1980 to 1990. Despite Midtown's steep decline in growth, this was an area in Houston that was a strong magnet for French Indochinese refugees and Vietnamese American residents.
Montrose, TX Apartments
Montrose, which is also commonly referred to as The Montrose, is both the name of a neighborhood and of an area in Houston, Texas. Within the Houston gay community, this area is frequently referred to either as "the Area" or as "the Neighborhood". Montrose Boulevard extends from the southbound I-10 freeway all the way to the Mecom Fountain which can be found north of Herman Park, but the Montrose neighbor is actually typically thought of as an area which centers on the Montrose Boulevard and Westheimer Road intersection.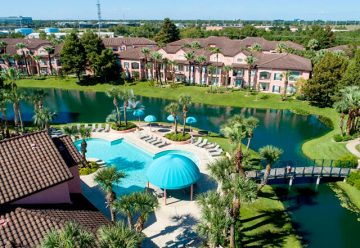 Clear Lake – Texas Apartments
Clear Lake City is located in the southeast part of Harris County in Texas. Most of the Clear Lake community lies within the corporate limits of the city of Houston, however there is a small eastern portion of Clear Lake which stretches into the city limits of Pasadena, Texas. Clear Lake City is a master planned community which was originally developed by the Friendswood Development Company, and built on land which was originally sold to the Humble Oil and Refining Company in 1938.
Cypress, Texas Apartments
If you're looking for an apartment Cypress Texas is a great place to start! Cypress is one of Houston's largest suburbs, with a thriving economy, excellent public and private schools, plenty of local recreational, cultural and entertainment choices. Cypress-Fairbanks Independent School District is the third largest school district in the State of Texas and one of the fastest growing in the United States. Shopping venues in and around Cypress include Cypress Town Center, Vintage Park, Houston Premium Outlets, Willowbrook Mall and Traders Village. Houston is known for its Medical facilities. In Cypress, those include the North Cypress Medical Center, Cypress Fairbanks Medical Center and Methodist Hospital Parks in the area include Matzke Park, Telge Park, Cypress Top Historic Park, Bud Hadfield Park, and East Shadow Lake Pocket Park.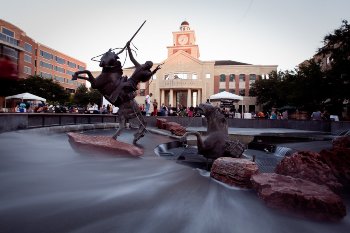 Sugar Land, Texas Apartments
Sugar Land has boasted that they have the highest amount of growth among all of the largest cities in Texas according to the United States 2000 Census, with a population of nearly 63,328 and an estimated population of 73,721 by 2004. Sugar Land was named a principle city in 2003, when the title became the Houston, Sugarland and Baytown Metropolitan area. Galveston was replaced by Sugar Land as the second most important city in the entire metropolitan area, with only Houston above it. The title used to be Houston-Galveston-Brazoria before becoming Houston-Sugar Land-Baytown.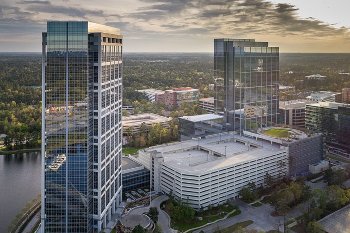 The Woodlands, Texas Apartments
The Woodlands is a city which was originally founded in 1974 by a man named George P. Mitchell. Ownership was eventually changed for the Woodlands in the 1990s, and became a product of a joint partnership which existed between Crescent Real Estate Equities and Morgan Stanley. In 2004, Crescent sold all of their interest in the Woodlands to a company known as the Rouse Company, which is a development company that was quite familiar at the time with master-planned communities. The Woodlands is quickly growing up to be quite the formidable city, as there are many companies who are interested in moving to the Woodlands; including Anadarko, Hewitt Associates and even Chicago Bridge and Iron.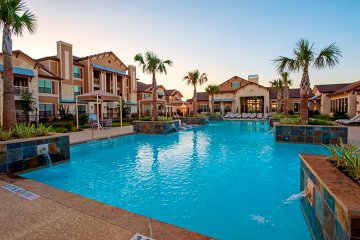 Katy, TX- Texas Apartments
Katy is a city which is located within the great state of Texas. Katy is situated within the Houston, Sugarland and Baytown Metropolitan area. Parts of Katy are located within Harris county, Waller County and Fort Bend county. According to the United States Census in 2000, the population of Katy City was 11,775. There are essentially two different informal sections of Katy, according to Katy residents. The first section is Old Katy, also known as Katy Proper. The second section is Katy Area. The actual City of Katy is Katy Proper, and is the area which lies north of the United States Interstate 10. This part of Katy is from the 1970s, which is when Houston's Energy Corridor began to move west, and the development of Katy went along with it.
When you fill out a Rental Application you will be asked – How Did You Find Us, Please remember to Write-In Karen Wells – Today Apartment Locators. Guest cards are important , too . Just mention my service upon arrival. I also rely 100 % on you to let me know where you have leased.
* So please mention Karen Wells – Today Apartment Locator, Today when you visit each community. Again , please add me on the Rental Application & report your lease back to me . Thank you so much for the opportunity to help you find your new apartment home. Karen Wells- Today
Start Your Apartment Search Today!
P.S. This is a Free Service to you. I get paid a referral fee from the apartment's advertising budget. Remember prices can vary daily & with availability.* Also, Rental Rebate available – ask about details. Rental Qualification Statements from each apartment are available upon request.